The Pack A.D. - Do Not Engage
Album stream: The Pack A.D. - Do Not Engage
The Pack A.D. keeps getting better: Listen to the girls' upcoming new album "Do Not Engage" in full via Exclaim!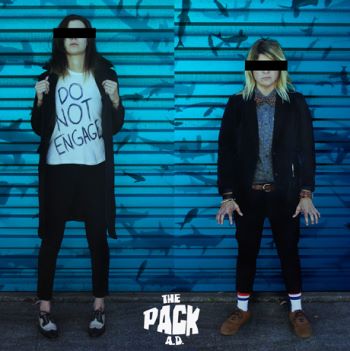 Listen to Do Not Engage
Stream it via Exclaim!.
If you like what you hear buy music by The Pack A.D. over at
You want to download "Learning The Guitar Isn't So Tough"? Please note: albumstreams.com is not a download site. It is not allowed nor accepted in any way to promote or share illegal download links via file sharing sites (e.g. Rapidshare, Torrent etc.) or whatsoever. But please feel free to share your thoughts as well as any official material like videos or additionsl songs!