White Cowbell - Mixto Sixto
-
Album stream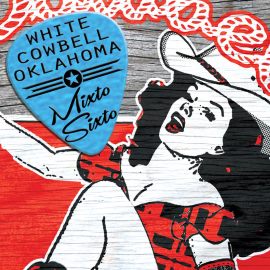 Image courtesy of the artist
How come I've never heard of Canadian six-piece White Cowbell and their awesomeishly rocking riff-thunders before? Well, you live. You learn. And this is "Mixto Sixto".
It's great classic hard rock mixed with psychedelic segments and a bluesy touch.
We have labelled with our editor's choice badge, which means we totally dig the record. Make sure you listen to it at least once. Stream it courtesy of Exclaim!. Also check out the artist profile of White Cowbell where you can find more photos, tour dates in your area, links to the official Facebook page and more.

And if you like what you hear, get it over at iTunes or Amazon.
Disclaimer: There are no download links or leaks on albumstreams.com . It is not allowed to link to filesharing sites (e.g. Torrent)!