B.A. Johnston - Mission Accomplished
Stream: B.A. Johnston - Mission Accomplished
Listen to B.A. Johnston pulling off his folk and telling great stories on "Mission Accomplished" (having fun allowed).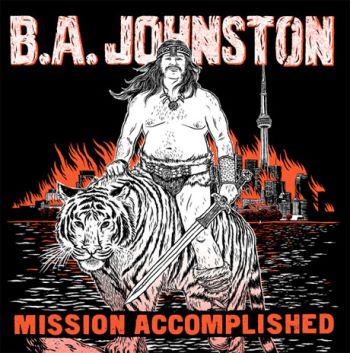 Images courtesy of the artist
Stream it courtesy of Exclaim!. Also check out our artist profile of B.A. Johnston where you can find links to the official Facebook page and more.
You want to download "Mission Accomplished"? Please note: There are no download links on albumstreams.com . It is not allowed nor accepted in any way to promote or share illegal download links via file sharing sites (e.g. Uploaded, Rapidgator, Torrent etc.) or whatsoever. But please feel free to share your thoughts as well as any official material like videos or additionsl songs!