Artists
Moon Hooch
Artist Profile
-
Moon Hooch
Images courtesy of the artist
In our Moon Hooch artist profile you can find photos, cover art, tour dates and all content and streams we can find in our vault. We currently have 0 photos of Moon Hooch in the gallery and 1 posts. There are 8 upcoming concerts in your area.
Moon Hooch posts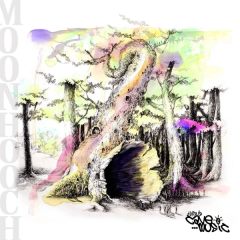 Two horn players, a drummer and a little bit of Mr Oizo make up Moon Hooch and their new album "This Is Cave Music", which you can stream via NPR right now. It's fascinating but not for untrained ears.
Moon Hooch tour dates
05/08 - Rochester, NY @ The Haunt
05/12 - Sacramento, CA @ Holy Diver
05/13 - Reno, NV @ Virginia Street Brewhouse
05/14 - Los Angeles (LA), CA @ Joshua Tree Music Festival
05/14 - SF Bay Area, CA @ Felton Music Hall
05/28 - Chicago, IL @ Beat Kitchen
06/04 - Charleston, WV @ ACE Adventure Resort
06/04 - Charleston, WV @ ACE Adventure Resort

Moon Hooch on Social Media
Below you can find links to Moon Hooch via pages like the official website, Facebook, Twitter and more.

Website
Facebook

Twitter

Youtube