Megadeth - Fatal Illusion
-
New song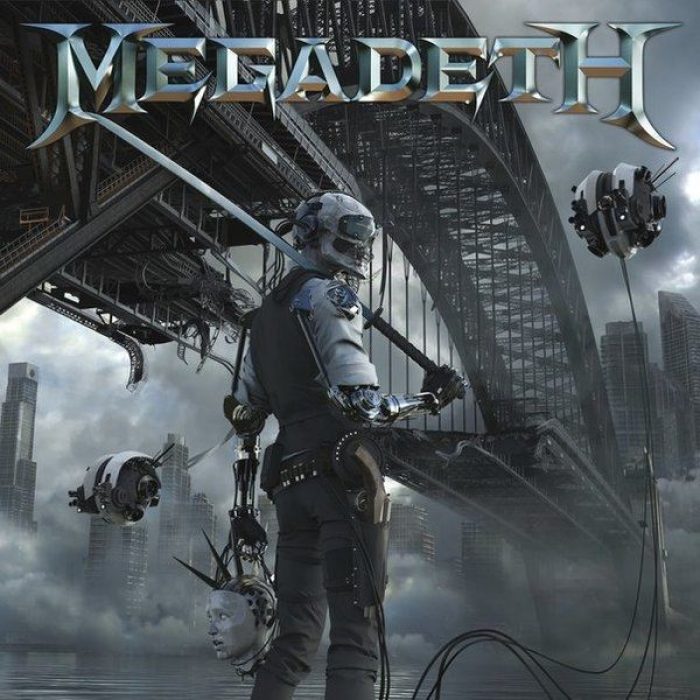 Image courtesy of the artist
As Megadeth have announced a new album for early next year the band streams a first track called "Fatal Illusion".
It's a pretty diverse track that opens with gnarling riffs, heads over to a bass solo and then thrashes along for about 4 minutes. The record was recorded in Nashville with Toby Wright and Dave Mustaine on the production knobs.
The song is taken from the new album "Dystopia" which will be released on 22 January 2016. Stream it courtesy of Exclaim. Also check out the artist profile of Megadeth where you can find more photos, tour dates in your area, links to the official Facebook page and more.

And if you like what you hear, get it over at iTunes or Amazon.
Dystopia tracklist:
1. "The Threat is Real"
2. "Dystopia"
3. "Fatal Illusion"
4. "Death from Within"
5. "Bullet to the Brain"
6. "Post-American World"
7. "Poisonous Shadows"
8. "Look Who's Talking"
9. "Conquer or Die"
10. "Lying In State"
11. "The Emperor"
12. "Last Dying Wish"
13. "Foreign Policy"

Megadeth tour dates:
07/13 - Cadott, WI @
Chippewa Valley Festival Grounds
07/13 - Milwaukee, WI @
Ford Festival Park
07/14 - Chicago, IL @
Toyota Park
09/29 - Spokane, WA @
Spokane Arena
10/07 - Los Angeles, CA @
Unknown venue
More from Megadeth
Dystopia
Here's the title track from Megadeth's upcoming new album "Dystopia" for you to bang your head to.
Disclaimer: There are no download links or leaks on albumstreams.com . It is not allowed to link to filesharing sites (e.g. Torrent)!