Promised Land Sound - Otherworldy Pleasures
-
New song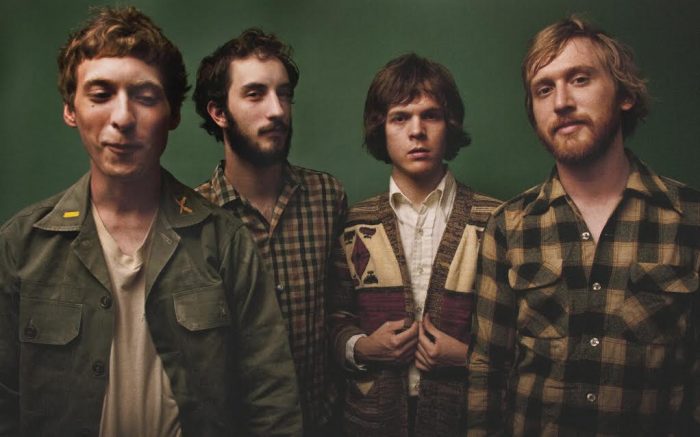 Image courtesy of the artist
Taken from the forthcoming sophomore album by Nashville folk-rock outfit Promised Land Sound comes the first twanging single "Otherworldy Pleasures".
Reminds me pretty much of Dr. Dog, which is a good thing.
The song is taken from the new album "For Use and Delight" which will be released on 02 October 2015. Stream it courtesy of Noisey. Also check out the artist profile of Promised Land Sound where you can find more photos, tour dates in your area, links to the official Facebook page and more.

And if you like what you hear, get it over at iTunes or Amazon.
For Use and Delight tracklist:
1. Push and Pull (All the Time)
2. She Takes Me There
3. Otherworldly Pleasures
4. Through the Seasons
5. Dialogue
6. Oppression
7. Golden Child
8. Canfield Drive
9. Better Company
10. Northern Country Scene
11. Within Sight

More from Promised Land Sound
For Use and Delight
Promised Land Sound from Nashville have a great second record for you called "For Use And Delight".
Disclaimer: There are no download links or leaks on albumstreams.com . It is not allowed to link to filesharing sites (e.g. Torrent)!