The Courtneys - The Courtneys II
-
Album stream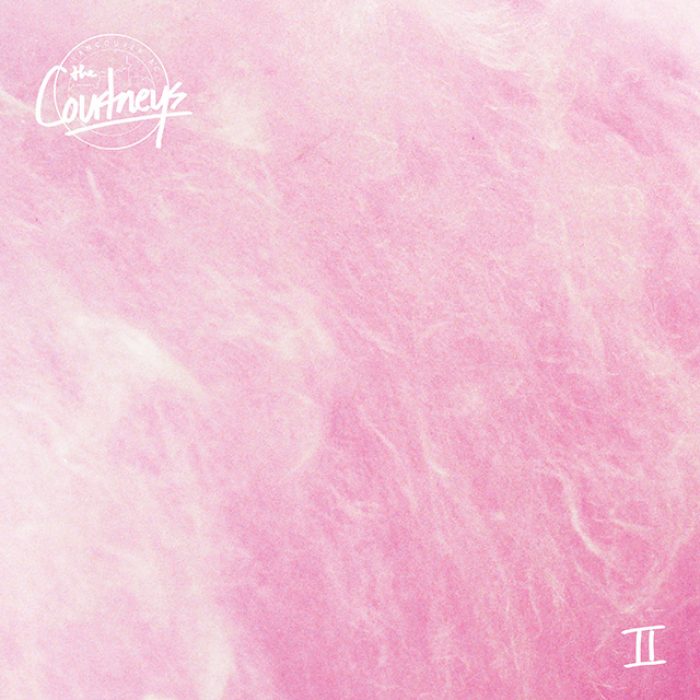 Image courtesy of the artist
Vancouver garage-rock trio The Courtneys stream their new album "The Courtneys II" ahead of release.
We have labelled The Courtneys II with our editor's choice badge, which means we totally dig the record. Make sure you listen to it at least once. The Courtneys II will be released on 17 February 2017 via . Stream it courtesy of Hypem. Also check out the artist profile of The Courtneys where you can find more photos, tour dates in your area, links to the official Facebook page and more. Last but not least make sure you scroll down and check out reviews for "The Courtneys II".

And if you like what you hear, get it over at iTunes or Amazon.
The Courtneys II tracklist
1. Silver Velvet
2. Country Song
3. Minnesota
4. Tour
5. Lost Boys
6. Virgo
7. 25
8. Iron Deficiency
9. Mars Attacks
10. Frankie
The Courtneys tour dates:
03/28 - Boston / Cambridge, MA @
Great Scott
03/29 - New York, NY @
Baby's All Right
03/31 - Philadelphia, PA @
Boot & Saddle
04/01 - Washington, DC @
DC9 Nightclub
04/02 - Pittsburgh, PA @
Cattivo
04/06 - Denver, CO @
Lost Lake Lounge
04/07 - Salt Lake City, UT @
Kilby Court
04/08 - Boise, ID @
Neurolux
04/10 - Portland, OR @
Doug Fir Lounge
04/12 - Seattle, WA @
Crocodile Back Bar
04/14 - SF Bay Area, CA @
Brick & Mortar Music Hall
04/15 - Los Angeles, CA @
Resident
Critic Reviews
We currently know 8 reviews for "The Courtneys II" by The Courtneys. The album received pretty solid reviews among the critics and is one of the better ones this year.
"A record that raises as many smiles as it does questions, The Courtneys channel more wit, fun, humour, and intelligence into The Courtneys II than most bands manage in their entire discography. Go seek it out."

Clash Music
"Applied with both spunk and sophistication, The Courtneys II is a laudable follow-up that deftly captures their growing musical rapport."

No Ripcord
"They may not have broken the mold, but delivering a rock-solid album that plays well from front to back is no easy feat, and this second volume is a winner."

AllMusic
"Well-crafted and delightfully infectious, The Courtneys II is a sequel that surpasses their already-great original."

Exclaim
"Essentially this is an album packed with genuine nuggets of pop gold."

musicOMH.com
"The band rarely stray from their lane but the bottomless reserve of fuzz that II runs on ensures The Courtneys get to where they need to go."

Under The Radar
"In short, sharp bursts, this approach [bubblegum-flavoured power-pop enhanced by youthful, punky vigour] remains a winner, though as Courtneys II's samey second side reveals, it can just as easily sound formulaic."

Record Collector
"The Courtneys have grown up, but in the tradition of many sophomore releases, it is not enough."

PopMatters
Disclaimer: There are no download links or leaks on albumstreams.com . It is not allowed to link to filesharing sites (e.g. Torrent)!