Artists
Foo Fighters
Artist Profile
-
Foo Fighters
Images courtesy of the artist
In our Foo Fighters artist profile you can find photos, cover art, tour dates and all content and streams we can find in our vault. We currently have 1 photos of Foo Fighters in the gallery and 10 posts. There are 1 upcoming concerts in your area.
Foo Fighters posts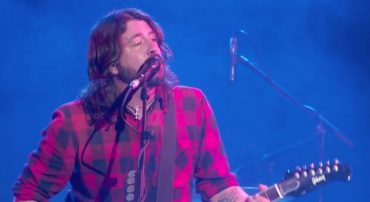 The Foo Fighters have played a secret gig to the delight of fans in Frome, Somerset - Watch it now!
Foo Fighters have unveiled the stream of a new EP called "Saint Cecilia", which has been recorded Austin City Limits.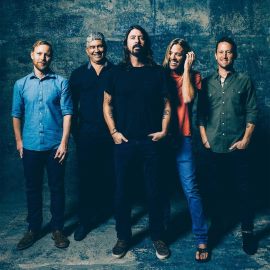 When it comes to Foo Fighters live performances you never know what you're gonna get. This time a grown man gets to break out in tears.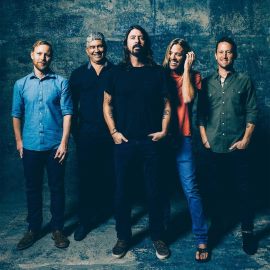 Here's the complete Austin City Limits live set of the Foo Fighters for you to watch in full. It contains mainly younger tracks but also oldies like "Times Like These" and "Best of You".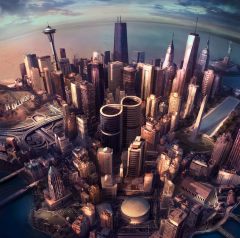 Excuse me, I'm busy for the length of that new "Sonic Highways" album by Foo Fighters. Please do not disturb.
Sounds a bit queenish to me that new Foo Fighters song "What Did I Do? / God as My Witness", which is also taken from "Sonic Highways". What do you think?
If you ask me, there's something really classy with these new Foo Fighters tracks. I just don't know what it is yet. Let's listen to the new "Congregation" song.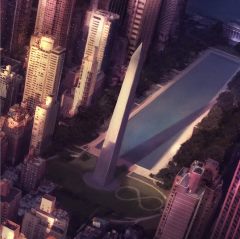 Dave Grohl and his Foo Fighters are about to drop their new album "Sonic Highways" in November. Until that happens, listen to a new song called "The Feast and the Famine" via Youtube.
So here's at last a first song from Foo Fighter's upcoming new album "Sonic Highways". The track is called "Something from Nothing" and is streaming via Youtube right now.
Here are the first 45 minutes of the Foo Fighters concert at the Super Bowl 2014.
Foo Fighters tour dates
09/02 - Chattanooga, TN @ Bonnaroo Farms

Foo Fighters on Social Media
Below you can find links to Foo Fighters via pages like the official website, Facebook, Twitter and more.

Website
Facebook

Twitter

Youtube