Clap Your Hands Say Yeah - The Tourist
-
Album stream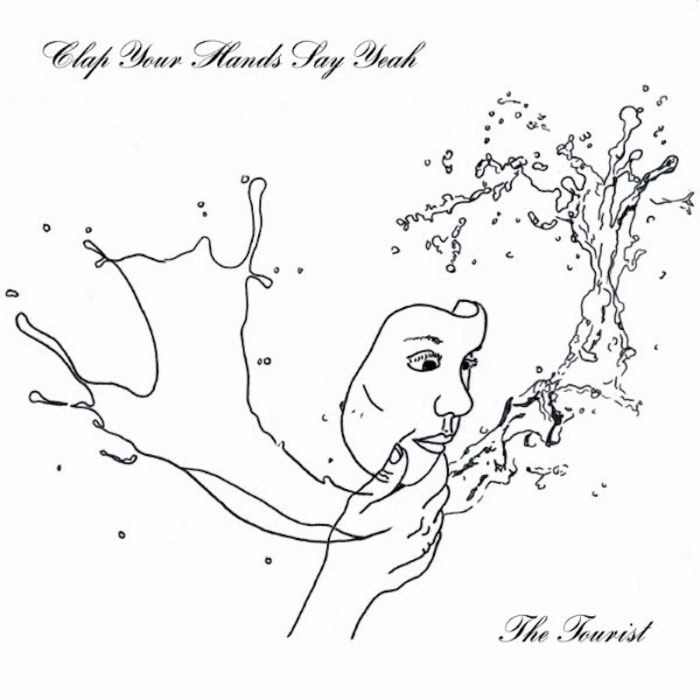 Image courtesy of the artist
Alec Ounsworth aka Clap Your Hands Say Yeah offers his fifth album "The Tourist" for you to stream in full one week early.
The Tourist will be released on 24 February 2017 via . Stream it courtesy of NPR. Also check out the artist profile of Clap Your Hands Say Yeah where you can find more photos, tour dates in your area, links to the official Facebook page and more. Last but not least make sure you scroll down and check out reviews for "The Tourist".

And if you like what you hear, get it over at iTunes or Amazon.
The Tourist tracklist
01. The Pilot
02. A Chance To Cure
03. Down (is Where I Want To Be)
04. Unfolding Above Celibate Moon (Los Angeles Nursery Rhyme)
05. Better Off
06. Fireproof
07. The Vanity Of Trying
08. Loose Ends
09. Ambulance Chaser
10. Visiting Hours
Clap Your Hands Say Yeah tour dates:
03/24 - Los Angeles, CA @
The Roxy Theatre
03/25 - San Diego, CA @
The Casbah
04/18 - Phoenix, AZ @
Valley Bar
04/20 - Dallas - Fort Worth, TX @
Club Dada
04/22 - Houston, TX @
White Oak Music Hall - Upstairs
04/25 - Tampa, FL @
Orpheum
04/26 - Miami, FL @
Gramps
04/27 - Orlando, FL @
The Social
04/28 - Atlanta, GA @
Aisle 5
04/29 - Birmingham, AL @
Saturn Birmingham
04/30 - Nashville, TN @
Exit/In
05/02 - Knoxville, TN @
Grey Eagle
05/04 - Richmond, VA @
The Camel
05/05 - Pittsburgh, PA @
Club Café
05/06 - Washington, DC @
Rock & Roll Hotel
Critic Reviews
We currently know 11 reviews for "The Tourist" by Clap Your Hands Say Yeah. People have mixed feelings about the record but in general seem to like it.
"While the holistic craftsmanship of Ounsworth's musicality is impressive, ultimately it's his anguished, romantic vocal croon that sticks with you on The Tourist, ever dichotomously imbued with both a deep sense of loneliness and a pop-centric sense of self-determination."

AllMusic
"A decade ago, Clap Your Hands Say Yeah were a modest, rickety band bearing the albatross of hype; today, they're an amorphous, musically adventurous entity basking in the freedom of no expectations."

Pitchfork
"Some patience and repeated plays may be needed to digest all the aesthetics offered on The Tourist, but any listener up to the challenge with a yearning to expand their musical palette will be rewarded with a terrific album full of playful and energetic indie rock."

Under The Radar
"There is nothing on this record that is going to convert the previously disinterested. But although Ounsworth is still yet to return to the high watermark of Clap Your Hands Say Yeah's first record, he has produced his most affecting work since then."

musicOMH.com
"A little moderated, perhaps, but more mature too. For the first time in years, we are able to imagine that Ounsworth's best work might still be ahead of him, rather than behind him."

Drowned In Sound
"While there's some quirky songwriting and clever lyrical tales on The Tourist, Clap Your Hands Say Yeah just don't seem to be hitting the mark that they once did."

The Line of Best Fit
"This fidgety, off-kilter return is exhausting."

The Guardian
"The Tourist is a welcome shift from the amorphous electronica of the band's last effort, but the haphazard pacing and overreliance on platitudes and generalizations prevent the album from fully achieving the emotional potency aimed for by Ounsworth's trembling voice."

Slant Magazine
"As The Tourist continues to unravel, so too do the tracks--captivating in parts, but lacking a unifying urgency."

The Skinny
"The album's missteps aren't egregious; rather, it's that after multiple listens, very little sticks. The Tourist's inconspicuousness is its biggest issue."

Exclaim
"The Tourist isn't 'the worst', but it's far from the journey its designer hopes it to be."

DIY Magazine
More from Clap Your Hands Say Yeah
Only Run
Who else thinks of Radiohead when it comes to "Only Run" by Clap Your Hands Say Yeah. Not that it's LIKE Radiohead, but maybe a bit...at some places. Good stuff!
Disclaimer: There are no download links or leaks on albumstreams.com . It is not allowed to link to filesharing sites (e.g. Torrent)!