Six years after Helplessness Blues, Fleet Foxes' third album has arrived. Head over to Pitchfork and stream the forthcoming new album 'Crack-up'.
This stream is no longer available. This happens from time to time as official streams are usually used for promotional purposes only.
You can still buy music by Fleet Foxes over at




Crack-Up tracklist
1. I Am All That I Need / Arroyo Seco / Thumbprint Scar
2. Cassius, -
3. - Naiads, Cassadies
4. Kept Woman
5. Third of May / Ōdaigahara
6. If You Need To, Keep Time on Me
7. Mearcstapa
8. On Another Ocean (January / June)
9. Fool's Errand
10. I Should See Memphis
11. Crack-Up
Crack-Up artwork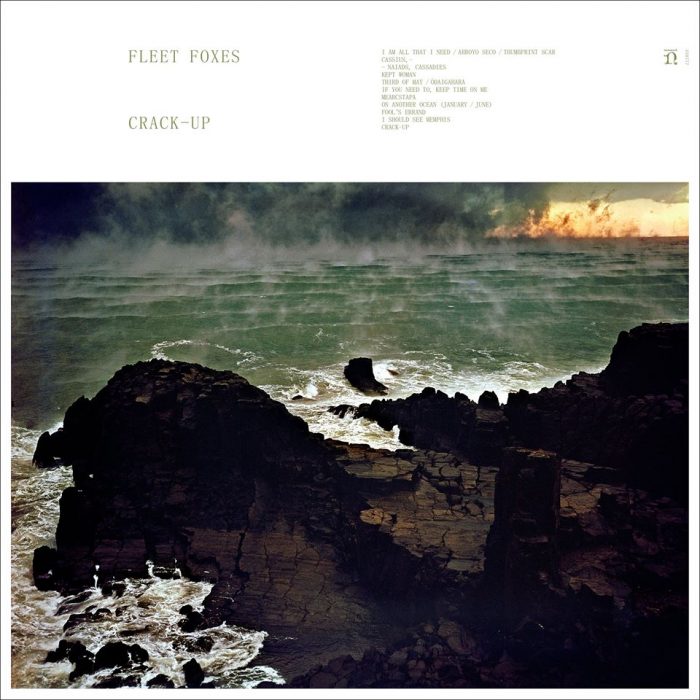 'Crack-Up' Reviews
We currently know 27 reviews for "Crack-Up" by Fleet Foxes. The album received pretty solid reviews among the critics and is one of the better ones this year.
Third of May / Ōdaigahara
Fleet Foxes have just announced a new album called "Crack-Up" for a June release. Listen to the first 9 minute long track Third of May / Ōdaigahara right here!
Disclaimer: There are no download links or leaks on albumstreams.com . It is not allowed to link to filesharing sites (e.g. Torrent)!