Leeds hardcore outfit Higher Power stream their upcoming debut album 'Soul Structure'. Break a neck for the guys!
We have labelled Soul Structure with our editor's choice badge, which means we totally dig the record. Make sure you listen to it at least once. Soul Structure will be released on May 19, 2017. Stream it courtesy of Team Rock. Also check out our Higher Power artist profile to find eventual tour dates in your area and links to the official web and social media pages of Higher Power. Last but not least make sure you scroll down and check out reviews for 'Soul Structure'.

And if you like what you hear, get it over at iTunes or Amazon.
Soul Structure tracklist
1. Can't Relate
2. Looking Inward
3. Balance
4. Hole
5. Four Walls Black
6. Between Concrete And Sky
7. Burning
8. Embrace
9. Reflect
10. You Ain't Much
Soul Structure artwork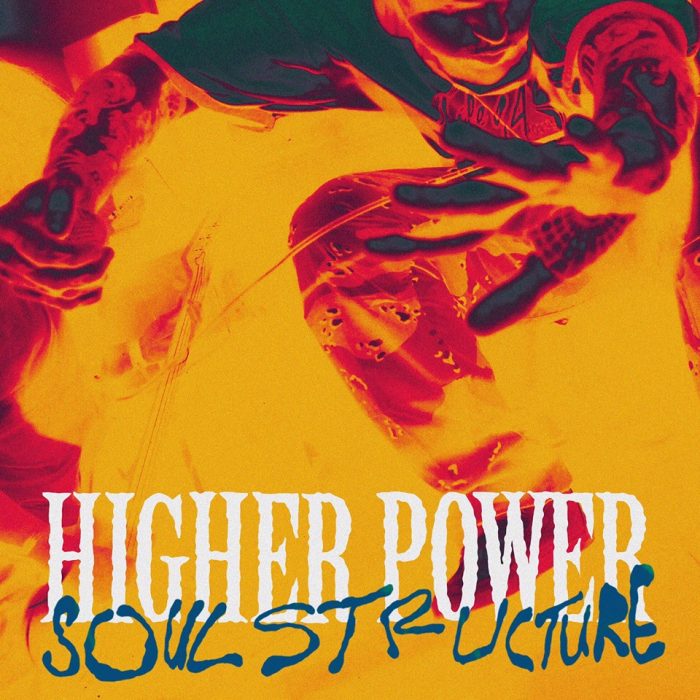 Higher Power tour dates:
09/08 - Los Angeles, CA @
Union
09/09 - SF Bay Area, CA @
924 Gilman
09/10 - SF Bay Area, CA @
The Catalyst
09/11 - Los Angeles, CA @
Chain Reaction
09/12 - San Diego, CA @
Soma
09/13 - Mesa, AZ @
Nile Theater
09/15 - Dallas - Fort Worth, TX @
The Door
09/16 - San Antonio, TX @
The Korova
09/17 - Houston, TX @
Walters
09/21 - Chicago, IL @
Bottom Lounge
09/22 - Louisville, KY @
Art Sanctuary
09/23 - Detroit, MI @
The Ritz
09/24 - Rochester, NY @
German House
09/26 - New York, NY @
Brooklyn Bazaar
09/27 - Boston / Cambridge, MA @
The Hardcore Stadium (Cambridge Elks Lodge)
09/28 - Philadelphia, PA @
Underground Arts
09/29 - Charlotte, NC @
The Rabbit Hole
09/30 - Atlanta, GA @
The Masquerade
10/01 - Tampa, FL @
Transitions Art Gallery
10/02 - Richmond, VA @
Canal Club
'Soul Structure' Reviews
We currently know 4 reviews for "Soul Structure" by Higher Power. The album received pretty solid reviews among the critics and is one of the better ones this year.
"Higher Power's brevity and the smart sequencing between aggro and anthem makes it effortlessly knowable."

Punknews.org (Staff)
"While Higher Power isn't a perfect debut, it's a strong statement of purpose from a band that clearly have a rock'n'roll heart."

Exclaim
"Even when the music intentionally plays dumb, Bentham and Nardi are clever lyricists, and Higher Power could almost be a narrative concept record about salvation if you play it out of order."

Pitchfork
"Turns out the relentless ferocity, while a riot live, ends up making the Dirty Nil more enjoyable in small doses on record."

NOW Magazine
Disclaimer: There are no download links or leaks on albumstreams.com . It is not allowed to link to filesharing sites (e.g. Torrent)!