Sierra Leonean musician Sorie Kondi and Midwest-born DJ and producer Chief Boima team up for their 'Salone' album. Stream it now in full early.
We have labelled Salone with our editor's choice badge, which means we totally dig the record. Make sure you listen to it at least once. Salone will be released on Jun 02, 2017. Stream it courtesy of Noisey. Also check out our Kondi Band artist profile to find eventual tour dates in your area and links to the official web and social media pages of Kondi Band.

And if you like what you hear, get it over at iTunes or Amazon.
Salone tracklist
1. Yeanoh (Powe Handa Blingabe)
2. Belle Wahalla
3. Thank You Mama
4. Titi Dem Too Service
5. Don Don Mi Money
6. Thogolingo Dembi Na
7. You Wan Married?
8. Geibai Gpanga Ne Gna
9. Kondi Instrumental
10. Without Money, No Family (Chief Boima Remix)
11. Thogolobea (Lv Remix)
12. Y'alimamy (Chief Boima Remix)
Salone artwork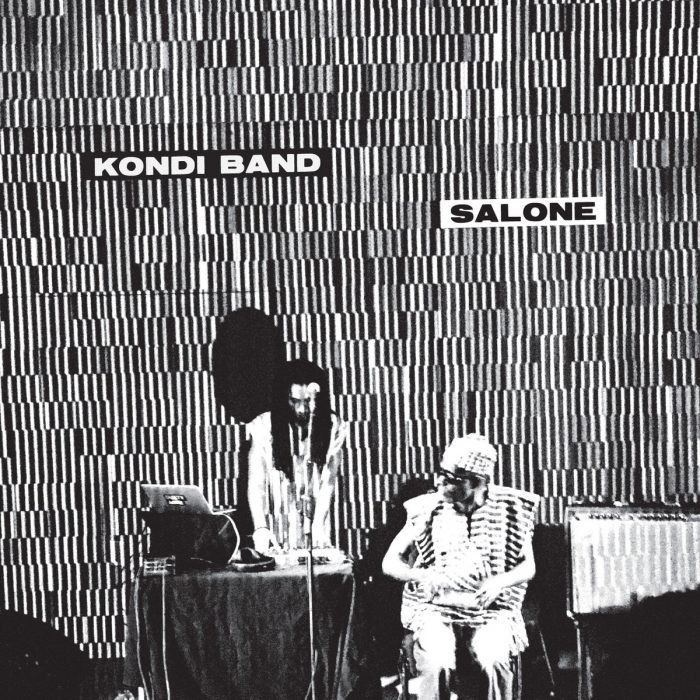 Disclaimer: There are no download links or leaks on albumstreams.com . It is not allowed to link to filesharing sites (e.g. Torrent)!