A great hommage and return to Outlaw-Country: 'So You Wannabe An Outlaw' by Steve Earle & The Dukes is now available for streaming.
Release date for So You Wannabe an Outlaw is on Jun 16, 2017. It will be released via Warner. The stream is delivered via NPR. Also check out our Steve Earle artist profile to find eventual tour dates in your area and links to the official web and social media pages of Steve Earle.

And if you like what you hear, get it over at iTunes or Amazon.
So You Wannabe an Outlaw tracklist
1. So You Wannabe an Outlaw
2. Lookin' for a Woman
3. The Firebreak Line
4. News from Colorado
5. If Mama Coulda Seen Me
6. Fixin' to Die
7. This Is How It Ends
8. The Girl on the Mountain
9. You Broke My Heart
10. Walkin' in LA
11. Sunset Highway
12. Goodbye Michelangelo
So You Wannabe an Outlaw artwork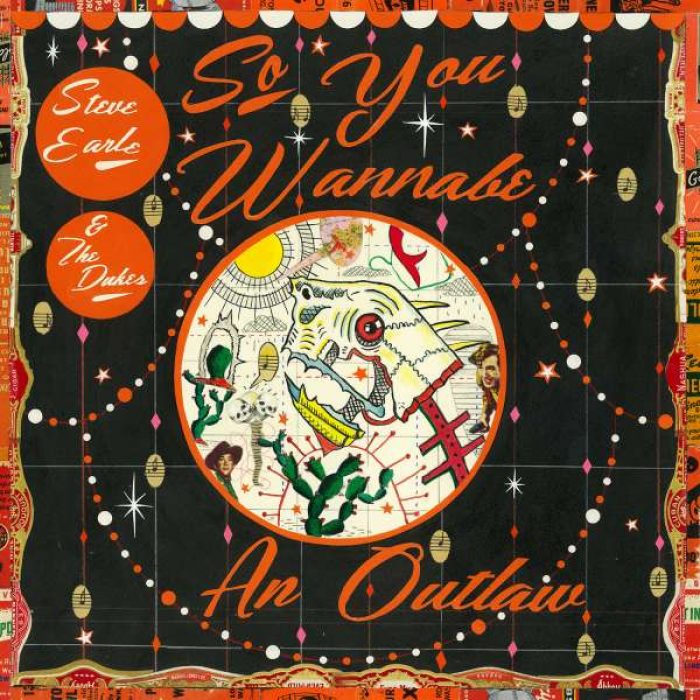 Steve Earle tour dates:
08/27 - Richmond, VA @
Innsbrook After Hours
Disclaimer: There are no download links or leaks on albumstreams.com . It is not allowed to link to filesharing sites (e.g. Torrent)!