Hollywood Vampires - Whole Lotta Love
-
New song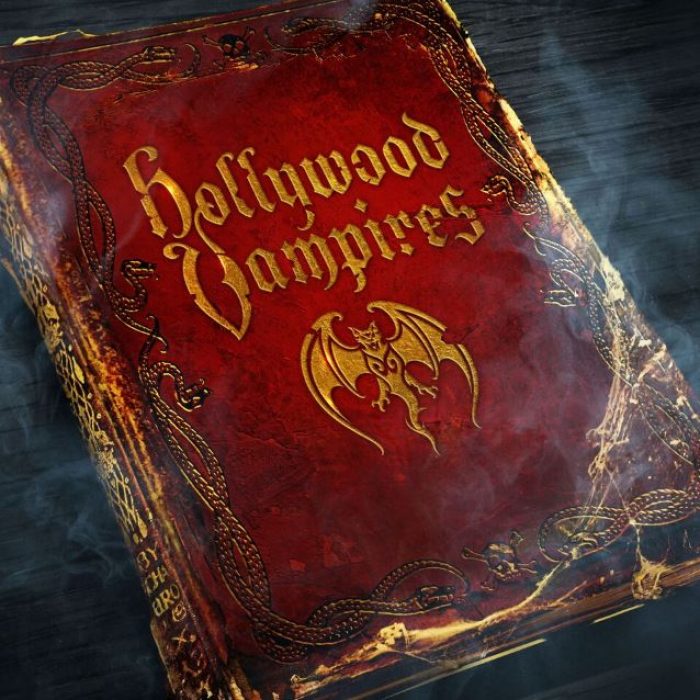 Image courtesy of the artist
Hollywood Vampires is a supergroup consisting of Alice Cooper, Johnny Depp, Joe Perry and several guest stars. They cover Led Zeppelin songs. And that's awesome.
In 1969 the Hollywood Vampires were born at the Rainbow Bar & Grill. "To join the club, one simply had to out drink all of the members," says Alice Cooper, a founding member of the Vampires."
Three years ago, Alice and good friend Johnny Depp got together and said the Hollywood Vampires should live again. But without the drinking - f****ing political correctness, I say! Alice and Johnny were joined by Joe Perry, who is an old friend of both of them, and the recording began: a tribute to the original Hollywood Vampires.
The guest stars include veterans like Paul McCartney, AC/DC singer Brian Johnson, Perry Farrell of Jane's Addiction, Ringo's drumming son Zac Starkey and The Eagles' Joe Walsh.
The song is taken from the new album "Hollywood Vampires" which will be released on 11 September 2015. The stream is delivered via NME. Also check out our Hollywood Vampires artist profile to find eventual tour dates in your area and links to the official web and social media pages of Hollywood Vampires.

And if you like what you hear, get it over at iTunes or Amazon.
Hollywood Vampires tracklist:
1. The Last Vampire
2. Raise The Dead
3. My Generation
4. Whole Lotta Love
5. I Got A Line
6. Five to One/Break On Through
7. One/Jump Into The Fire
8. Come And Get It
9. Jeepster
10. Cold Turkey
11. Manic Depression
12. Itchycoo Park
13. School's Out/Another Brick in The Wall part ||Dead Drunk Friends

Disclaimer: There are no download links or leaks on albumstreams.com . It is not allowed to link to filesharing sites (e.g. Torrent)!