Boston Symphony Orchestra - Shostakovich Symphonies Nos. 5, 8 & 9
-
Album stream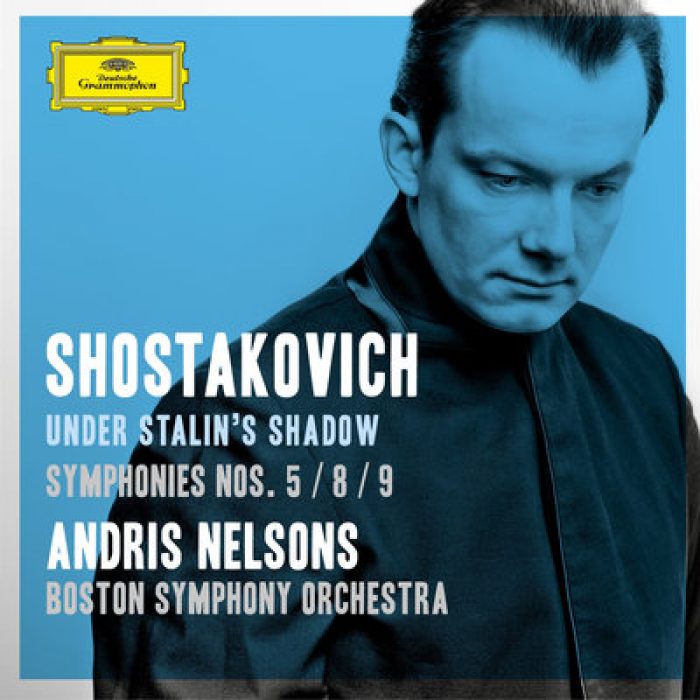 Image courtesy of the artist
The Boston Symphony Orchestra has recorded some Shostakovich Symphonies and you should listen now. Why? Read on!
You know, I'm not the expert when it comes to classical music. But Dmitri Dmitrijewitsch Schostakowitsch, who lived from 1906 to 1975 (I know! You thought he's one of the really old guys, right?), is one of the favourite composers that some of YOUR favourite movie composers take their inspiration from. If you lean back and just listen you'll notice lots of motifs and stuff you might know from various movies. Seriously, listen! It will blow your mind here and there! This is really modern stuff!
We have labelled Shostakovich Symphonies Nos. 5, 8 & 9 with our editor's choice badge, which means we totally dig the record. Make sure you listen to it at least once. Shostakovich Symphonies Nos. 5, 8 & 9 will be released on 27 May 2016 via . Stream it courtesy of NPR. Also check out the artist profile of Boston Symphony Orchestra where you can find more photos, tour dates in your area, links to the official Facebook page and more.

And if you like what you hear, get it over at iTunes or Amazon.
Shostakovich Symphonies Nos. 5, 8 & 9 tracklist
1. Symphony No.9 In E Flat, Op.70
2. Symphony No.5 In D Minor, Op.47
3. Suite From Hamlet, Op.32a
4. Symphony No.8 In C Minor, Op.65

Disclaimer: There are no download links or leaks on albumstreams.com . It is not allowed to link to filesharing sites (e.g. Torrent)!