Pokey LaFarge - Manic Revelations
-
Album stream

Images courtesy of the artist
Vintage soul, jazz and Western swing combine on Pokey LaFarge's latest album, streaming now.
Release date for Manic Revelations is on May 19, 2017. It will be released via Rounder Records. The stream is delivered via Brooklyn Vegan. Also check out our Pokey LaFarge artist profile to find eventual tour dates in your area and links to the official web and social media pages of Pokey LaFarge. Last but not least make sure you scroll down and check out reviews for 'Manic Revelations'.

And if you like what you hear, get it over at iTunes or Amazon.
Manic Revelations tracklist
1. Riot In The Streets
2. Must Be A Reason
3. Better Man Than Me
4. Bad Dreams
5. Mother Nature
6. Silent Movie
7. Good Luck Charm
8. Going To The Country
9. Wellington
10. I Will Never Change
Manic Revelations artwork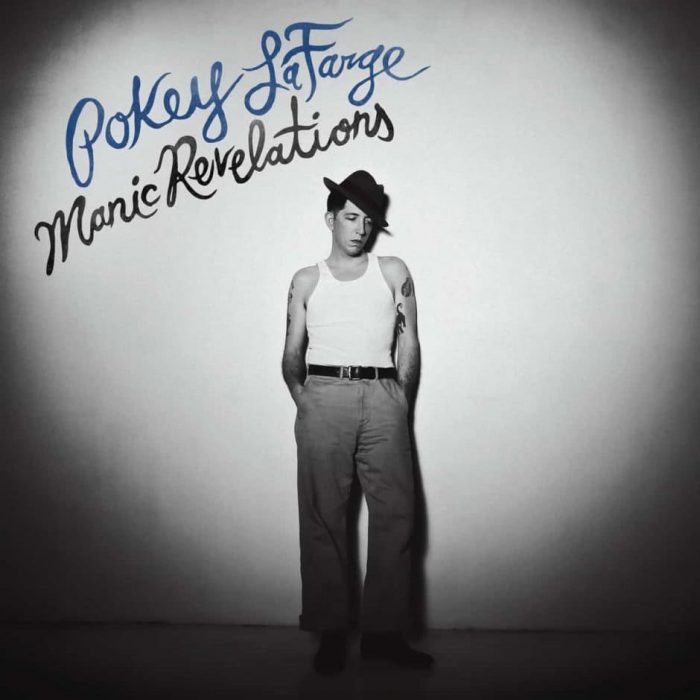 Pokey LaFarge tour dates:
06/14 - Des Moines, IA @
Simon Estes Riverfront Amphitheater
06/15 - Twin Cities, MN @
First Avenue and 7th St Entry - Mainroom
06/16 - Chicago, IL @
Metro
06/17 - Detroit, MI @
Magic Stick
06/18 - Grand Rapids, MI @
Pyramid Scheme
06/21 - Indianapolis, IN @
The Vogue Theatre
06/22 - Nashville, TN @
Mercy Lounge
06/23 - Cincinnati, OH @
RiversEdge Park & Amphitheater
06/25 - Knoxville, TN @
Grey Eagle
06/28 - Louisville, KY @
Waterfront Park Great Lawn
06/29 - Milwaukee, WI @
Harley-Davidson Roadhouse
06/30 - Cleveland, OH @
Beachland Ballroom and Tavern
07/01 - Pittsburgh, PA @
Rex Theater
07/01 - Pittsburgh, PA @
Rex Theater
07/07 - Burlington, VT @
Higher Ground
07/08 - Boston / Cambridge, MA @
The Sinclair
07/09 - Manchester, NH @
Prescott Park Arts Festival
07/12 - New York, NY @
The Bowery Ballroom
07/13 - New York, NY @
Rough Trade NYC
07/14 - Richmond, VA @
Unknown venue
07/14 - Springfield, MA @
Greenfield Community College
07/14 - Philadelphia, PA @
World Cafe Live – Downstairs
08/04 - Wichita, KS @
Keeper of the Plains Plaza
09/23 - Nashville, TN @
Pilgrimage Festival
09/29 - St Louis, MO @
Stephens Lake Park
'Manic Revelations' Reviews
We currently know 6 reviews for "Manic Revelations" by Pokey LaFarge. People have mixed feelings about the record but in general seem to like it.
"Consistent and authentic throughout, Pokey LaFarge is an essential new record for anyone who appreciates old sounds."

Paste Magazine
"LaFarge's slight country drawl and understated twang nails the '20s period the music evokes, and the effort is even more rewarding than Diana Krall's recent endeavor in the same genre."

American Songwriter
"Pokey will invite you to step away from the modern, more complex times and immerse yourself in a period of music from the mid western USA which formed the heart and soul of the country. It is a trip well worth it."

The Line of Best Fit
"Ragtime and country, jazz and swing; all swirl together on this collection of expertly formed roots nuggets."

The Observer (UK)
Disclaimer: There are no download links or leaks on albumstreams.com . It is not allowed to link to filesharing sites (e.g. Torrent)!