Vintage soul, jazz and Western swing combine on Pokey LaFarge's latest album, streaming now.
Release date for Manic Revelations is on May 19, 2017. It will be released via Rounder Records. The stream is delivered via Brooklyn Vegan. Also check out our Pokey LaFarge artist profile to find eventual tour dates in your area and links to the official web and social media pages of Pokey LaFarge. Last but not least make sure you scroll down and check out reviews for 'Manic Revelations'.

And if you like what you hear, get it over at iTunes or Amazon.
Manic Revelations tracklist
1. Riot In The Streets
2. Must Be A Reason
3. Better Man Than Me
4. Bad Dreams
5. Mother Nature
6. Silent Movie
7. Good Luck Charm
8. Going To The Country
9. Wellington
10. I Will Never Change
Manic Revelations artwork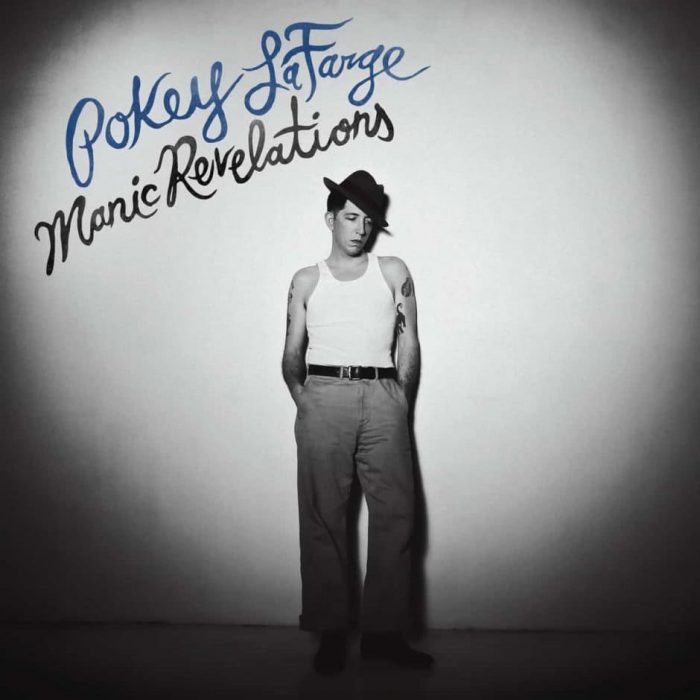 Pokey LaFarge tour dates:
04/25 - Milwaukee, WI @
Colectivo Coffee
04/26 - Twin Cities, MN @
Cedar Cultural Center
04/27 - Madison, WI @
High Noon Saloon
05/29 - Dallas - Fort Worth, TX @
Granada Theater
05/30 - San Antonio, TX @
Tobin Center for the Performing Arts
05/31 - Houston, TX @
Continental Club
06/07 - Nashville, TN @
Musicians Corner, Centennial Park
06/13 - Twin Cities, MN @
Whispering Pines Campground
09/13 - Denver, CO @
Daniels Hall, Swallow Hill
09/14 - Cheyenne, WY @
Fort Collins Armory
'Manic Revelations' Reviews
We currently know 6 reviews for "Manic Revelations" by Pokey LaFarge. People have mixed feelings about the record but in general seem to like it.
"Consistent and authentic throughout, Pokey LaFarge is an essential new record for anyone who appreciates old sounds."

Paste Magazine
"LaFarge's slight country drawl and understated twang nails the '20s period the music evokes, and the effort is even more rewarding than Diana Krall's recent endeavor in the same genre."

American Songwriter
"Pokey will invite you to step away from the modern, more complex times and immerse yourself in a period of music from the mid western USA which formed the heart and soul of the country. It is a trip well worth it."

The Line of Best Fit
"Ragtime and country, jazz and swing; all swirl together on this collection of expertly formed roots nuggets."

The Observer (UK)
Disclaimer: There are no download links or leaks on albumstreams.com . It is not allowed to link to filesharing sites (e.g. Torrent)!