Matthew Bourne - moogmemory
-
Album stream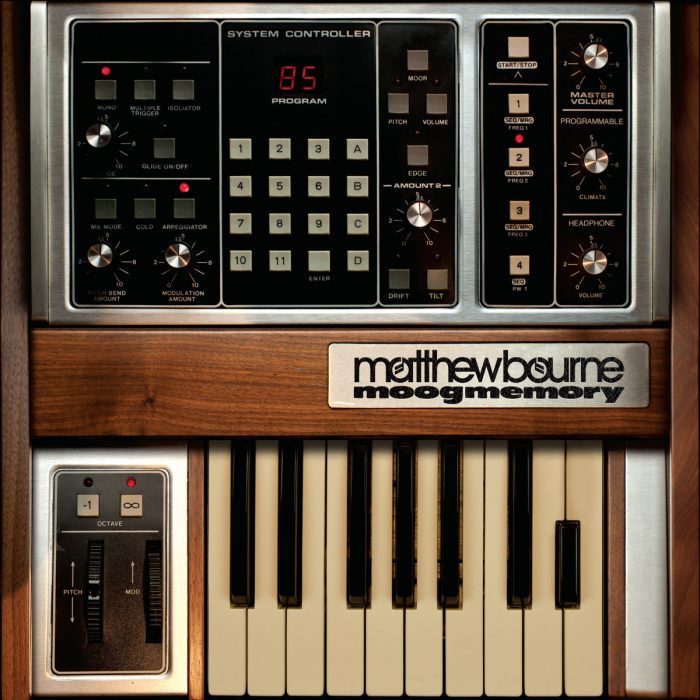 Image courtesy of the artist
As usual pianist and composer Matthew Bourne eats up all of your attention with "moogmemory". Not for ADHD patients.
moogmemory will be released on 04 March 2016 via . Stream it courtesy of Bandcamp. Also check out the artist profile of Matthew Bourne where you can find more photos, tour dates in your area, links to the official Facebook page and more.

And if you like what you hear, get it over at iTunes or Amazon.
moogmemory tracklist
1. Somewhere I Have Never Travelled (For Coral Evans)
2. buy track
3. Alex
4. Nils
5. On Rivock Edge
6. Sam
7. Andrew
8. Horn & Vellum
9. Daniziel
10. I Loved Her Madly

More from Matthew Bourne
Radioland: Kraftwerk's Radio-Activity Revisited
French composer Franck Vigroux and English pianist Matthew Bourne team up for "Radioland: Kraftwerk's Radio-Activity Revisited".
Disclaimer: There are no download links or leaks on albumstreams.com . It is not allowed to link to filesharing sites (e.g. Torrent)!