John Darnielle's The Mountain Goats stream their entire upcoming new album 'Goths' in full a few days early.
Goths has made our list of selected records, which means we think it's great and you should definitely listen to the stream. Release date for Goths is on May 19, 2017. The stream is delivered via NPR. Also check out our The Mountain Goats artist profile to find eventual tour dates in your area and links to the official web and social media pages of The Mountain Goats.

And if you like what you hear, get it over at iTunes or Amazon.
Goths tracklist
1. Rain in Soho
2. Andrew Eldritch Is Moving Back to Leeds
3. The Grey King and the Silver Flame Attunement
4. We Do It Different on the West Coast
5. Unicorn Tolerance
6. Stench of the Unburied
7. Wear Black
8. Paid in Cocaine
9. Rage of Travers
10. Shelved
11. For the Portuguese Goth Metal Bands
12. Abandoned Flesh
Goths artwork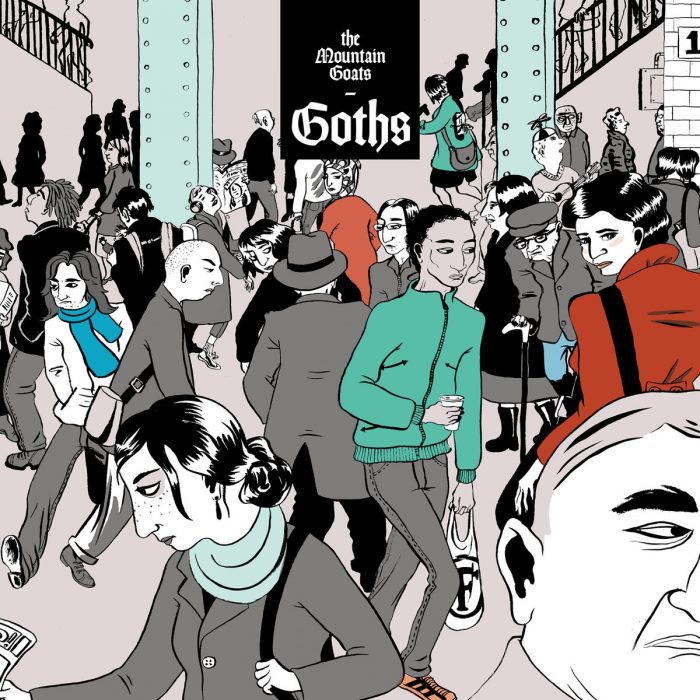 Disclaimer: There are no download links or leaks on albumstreams.com . It is not allowed to link to filesharing sites (e.g. Torrent)!